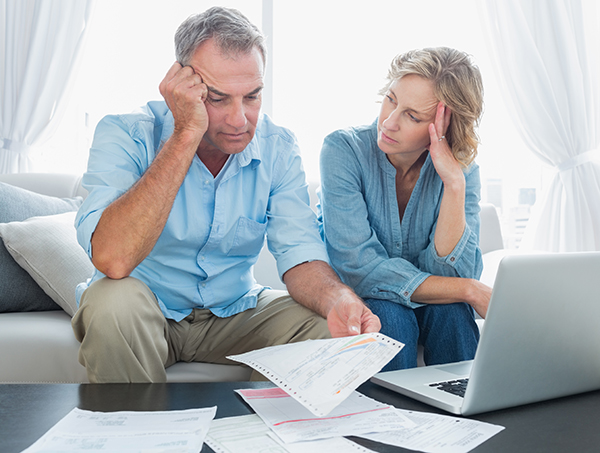 It's no secret. The cost of healthcare is rising year after year – at an alarming rate. According to a recent Peterson-Kaiser analysis, the percentage of individual household budgets being devoted to healthcare costs has risen from 5.2% in 1990 to 8.2% in 2017.1  And the country as a whole is also feeling the strain of these rising costs, with U.S. spending on health care rising 3.9% in 2017 to over $3.5 trillion – that's an average of nearly $11,000 for every person in the country!2
While the vast majority of Americans have some sort of health insurance coverage to help offset the rising costs of medical care, these plans often come with high deductibles and out-of-pocket expenses. As a result, nearly 10% of adults report delayed care, or not receiving the needed care at all, simply due to the cost.3 It is certainly a sad state of affairs when those in need of medical care can't afford it!
Naturally, if we spend the most on healthcare we should be receiving the best healthcare possible, right? Wrong. According to the World Health Organization, the U. S. healthcare system ranked 37th in the world, and even worse, the Commonwealth Fund ranked the U.S. last among the top 11 industrialized nations in overall healthcare!4
So, what's going on here? There are many logical explanations, from an inadequate and overworked system, to simple greed. Here are a few examples:
Administrative Costs. According to some economists, this is the number one reason for skyrocketing healthcare costs. Our existing system needs an extensive support staff to deal with the cumbersome paperwork and billing requirements imposed by multiple insurance carriers. More administrative responsibilities = higher costs.
Drug Costs. In many other countries the government negotiates the costs of drugs for its population. But here in the U.S., Congress created Medicare Part D, which specifically prevents Medicare from negotiating drug prices on behalf of its patients. Medicaid, on the other hand, is allowed to negotiate prices, and thus they pay much less. No negotiation = higher costs.
Defensive Medicine. Due to fear of litigation, many doctors here in the U.S. will order multiple (and often unnecessary) tests during a patient's care, even when the diagnosis seems obvious. More tests = higher costs.
Expensive Mix of Treatments. The frequent use of advanced testing such as mammograms and MRIs, which require a continual investment in up-to-date technology and functionality drive up the cost of individual healthcare. And maybe even more so, the desire of patients here in the U.S. to be seen, and treated, by "specialists," who are paid more than primary care providers. More "advanced medicine" = higher costs.
Wages and Work Rules. As mentioned previously, a large and dedicated staff is needed in many locations to deal with the burdensome paperwork that comes with patient care. Of course, this is passed along to the patient in the form of higher prices. More employees = higher costs.
Branding. Perhaps not as obvious at first glance as some other reasons for rising healthcare costs, but have you ever noticed that many patients want to be seen by the hottest new specialist, or be treated at the biggest hospital in town? More demand = higher costs.
It's clear that our current healthcare system is broken. Is there a solution on the horizon for patients? While many believe the solution is for our government to take a more active role in negotiating healthcare costs on behalf of patients, there are an equal number of people who believe (and always will) that government is already too involved in our everyday lives. And of course, we can't forget all of the "special interests" and lobbyists who may be looking for work if we ever get a healthcare system that actually works to the benefit of the people!
Thankfully, there is Medvoucher. We work directly with providers to offer the best healthcare services and products at reasonable, affordable, and transparent prices. Our marketplace provides patients the power to control individual healthcare without jumping through hoops imposed by traditional insurance carriers.
For a few helpful tips that may help you avoid excessive debt from surprise medical bills, click here.
---
Sources
https://www.healthedeals.com/blog/save/why-is-healthcare-so-expensive/
https://www.investopedia.com/articles/personal-finance/080615/6-reasons-healthcare-so-expensive-us.asp
https://www.bankrate.com/credit-cards/preventing-debt-from-surprise-medical-bills/
1 https://www.healthsystemtracker.org/indicator/access-affordability/spending-relative-household-budgets/
2 https://www.cms.gov/research-statistics-data-and-systems/statistics-trends-and-reports/nationalhealthexpenddata/nationalhealthaccountshistorical.html
3 https://www.healthsystemtracker.org/chart-collection/cost-affect-access-care/#item-about-1-in-10-adults-report-that-they-delayed-or-did-not-get-care-because-of-its-cost_2017
4 https://www.investopedia.com/articles/personal-finance/080615/6-reasons-healthcare-so-expensive-us.asp