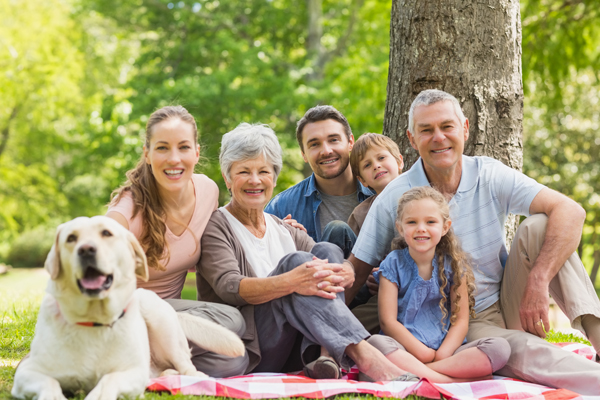 People Driven Healthcare (PDH) is a fundamental belief that people should be in control of their own healthcare. In this case, "people" refers to patients and providers. In today's world, healthcare is primarily driven by formularies, algorithms, flowcharts and protocols, typically controlled by third-party companies. Confused? You're not alone. Not one of those components mention anything about "people," and how can you have a competitive and sustainable healthcare system without "people?" The answer – you can't!
PDH gives power and choice back to patients and providers, putting them in the driver's seat of their healthcare. These choices apply to everything from office visits and treatment, to health insurance coverage. The foundation of PDH is built on transparency, which is achieved through education, and this in turn allows patients and providers to make informed decisions that best suit their needs.
PDH was first envisioned in 2017 by Medvoucher, and implemented through its revolutionary Online Healthcare Marketplace. Here at Medvoucher, people are provided with price transparency as they shop for a multitude of healthcare offerings, available online or through an app (Apple Store | Google Play) on any mobile device. The Medvoucher platform was created with the core belief that patients deserve to know the cost of healthcare services up front, without the worry of surprise bills arriving in the mail weeks, or months, later. For patients, our PDH approach provides the education and knowledge necessary to make informed decisions regarding their individual healthcare needs.
For providers, our PDH approach offers the power and freedom to choose the best treatment plans for individual patients. PDH circumvents hurdles placed by traditional insurance carriers, such as requirements for pre-authorizations, peer-to-peer reviews, denials for patient services, and the uncertainty regarding reimbursement for services rendered. By giving providers the power to make choices and drive healthcare decisions, patients often receive expedited services – at a fraction of the cost. As a result of this expedited treatment, the duration of treatment is often decreased, further reducing the expense for the treatment plan.
Currently, traditional health insurance companies are vying to follow this path. There is chatter that many insurance companies are seeking to create catastrophic-type high-deductible HSA plans that will cover only a limited number of conditions, injuries, and illnesses. This trend is similar to the existing structure of automobile insurance, where consumers have the choice to obtain liability or comprehensive coverage, while managing their limits and deductibles. Health insurance is taking the first steps on a similar path, with the ultimate goal being consumer choice and price transparency, with variable deductibles and certain coverages for certain illnesses. This model minimizes monthly premiums and encourages patients to get the most from their healthcare dollars.
Unfortunately, traditional insurance companies still have a long way to go, and many hurdles to overcome, before they truly offer a healthcare alternative that benefits everyone. Thankfully, Medvoucher and its PDH approach has stepped in to fill the void by providing a free-market healthcare system powered "by the people" and "for the people."