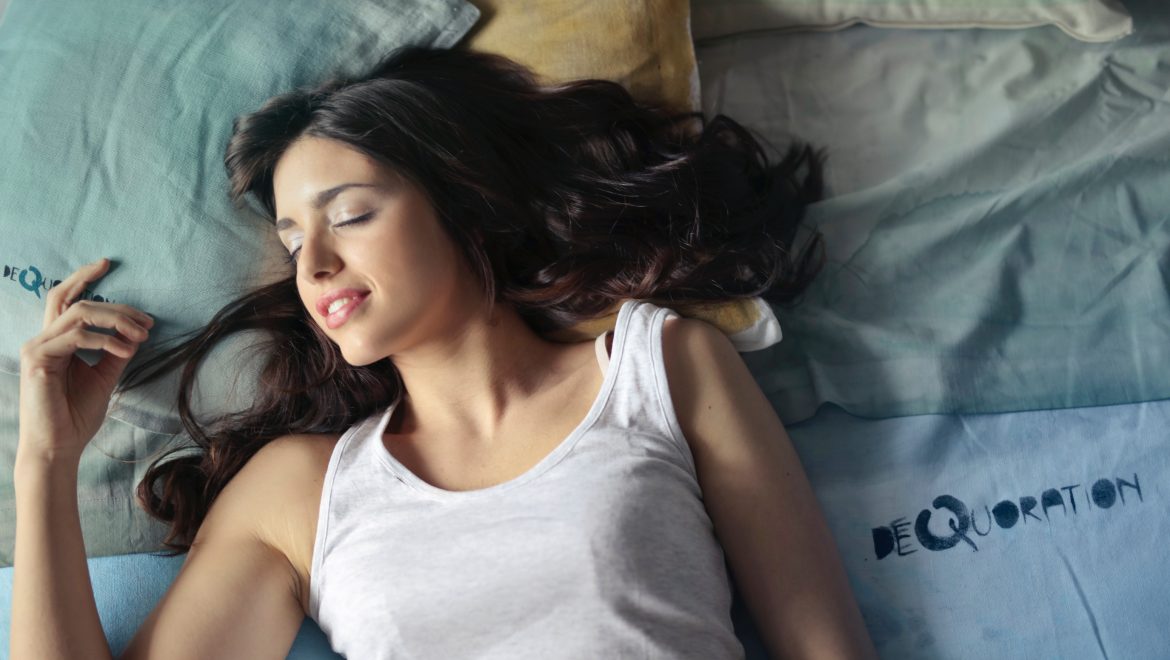 When you have back pain, falling and staying asleep can seem impossible. Lack of sleep can cause a number of complications in your life, and can negatively affect your mental and physical health. What's more, lack of sleep can actually make your back pain worse, dropping you into a seemingly endless cycle of sleeplessness and pain. Fortunately, technology offers some useful solutions to help you break the cycle and get a good night's rest.
Yoga and Stretching
Back pain is easily caused and exacerbated by daily activities. Whether you are doing a great deal of lifting or sitting at your office computer, a typical workday can take a toll on your back's health. If you find that your back is tight and painful at the end of the day, focus on stretching. Doing some stretches with yoga is an excellent tool to ease back pain throughout the day.
To get a better night of sleep, be sure to do a nightly yoga or stretching routine to relax your muscles before bed. Apps such as Down Dog and Daily Yoga offer a wide range of poses for different needs, so you can loosen and relax your back before you lie down. There are poses for students at any level, and you can set and track goals to increase your skill level. For more support, you can access worldwide yoga communities with questions, to help you focus your practice where you need it most.
Yoga for Insomnia takes your evening routine a step further with soothing and relaxing yoga poses geared specifically toward quieting your mind and body before sleep, to reduce insomnia and help you find a more restful sleep. This app focuses on Hatha style yoga and breathing techniques that can help reduce tension and stress.
Meditation and Relaxation
In addition to stretching your muscles to reduce pain and spasms, mindful meditation and breathing exercises help you to relieve tension at the end of the day, making it easier to fall into a peaceful slumber. According to the Cleveland Clinic, meditation can also help to relieve back pain by redirecting your thoughts from the pain itself to focus solely on your breathing. There are numerous apps and guided meditations that you can access online to help you master your meditation and deep breathing techniques.
For example, the Headspace app is one of the most popular meditation apps on the market today. The developers of Headspace pride themselves on conducting clinical research on their techniques, to ensure that users have access to scientifically validated relaxation techniques. Their guided meditation has proven to reduce stress through the use of meditation to increase mindfulness and focus.
Restful Sleep
Once you have completed your stretching and meditation, you can drift off to sleep with the assistance of sleep apps like the Slumber or Quell Relief. These apps offer a range of guided meditations, soothing music and soundscapes, and even relaxing bedtime stories to ease you into a peaceful night of uninterrupted sleep.
For apps that run through the night, it is important to ensure that you have sufficient data on your smartphone plan, so you can be sure that your sleep apps do not lead to overage charges. Be sure to look into wireless phone plans that offer unlimited data, which you can find at a monthly rate that fits your budget.
For persistent back pain sufferers, there are many treatment options they can try aside from medications. With these up-to-date apps for sleep, meditation, and yoga, you are sure to find tools to reduce your back pain and guarantee a good night's sleep.
###
This post was submitted by Cheryl Conklin @ wellnesscentral.info.